Home
Cash For Cars Columbus
Junk Car Columbus – Cash For Cars
Thanks for checking out Junk Car Columbus, we are super excited that you've come to see what we're all about. We are a leading junk vehicle buyer located right here in Columbus Ohio. We strive to deliver professionalism, honesty, integrity and awesome customer service to our customers overall experience. We are a professional car removal service. We buy all junk vehicles including cars, trucks, vans and SUV's and pay cash for them. We do offer same day pickup if you desire, so don't be afraid to ask. We guarantee you'll love us!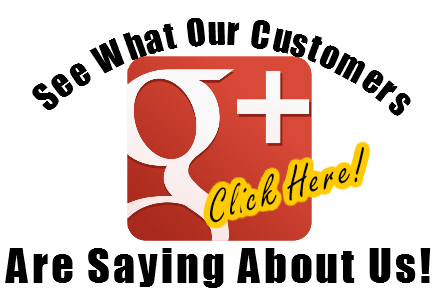 We strive to be the best car company in the area, who will buy your junk vehicle and tow it away. You call us, we answer. if you want a quote immediately you can give us a call and one of our car buyers will answer the phone. You'll be asked a few questions about the vehicle, and then you will get a quote within minutes, probably less than a minute. It's super simple, super quick, and best of all it's free! That's right, free vehicle removal when we buy your car.
We buy any and all vehicles. Running or not. It doesn't matter if it's junk, busted, broken, wrecked, rusted, moldy or funky. We'll pay you cash for it. Long gone are the days where you used to have to pay to have that scrapper removed, now you can get cash for your vehicle. Sell your car in Columbus today and see why everybody is talking about us!
We cover all of Columbus Ohio, and further out to the smaller towns surrounding this great city.  We pay cash for your vehicle so that you don't have to worry about bouncing checks or shady practices. We try not to make things complicated so we have really streamlined the process, along with dealing in cash is about as easy as you can get. That way when you call us, we can give you a guaranteed quote (We wont change it once we show up). Then, if you decide to go with us, our dispatcher gives you a call back to workout a good pickup time with you. Our drivers are never late, and if they are running late, they will let you know well beforehand.
Go with the most trusted buyer, located right here in Columbus. we will give you the most money for your vehicle and your tow is completely on us! Gone are the days of worrying how you are going to get your scrap car from point A to point B.   So give us a call today, to get rid of that clunker and get you the money you deserve!
I know that sometimes it is hard to get the kind of money you are looking for.  I also know that some places you go to sell things aren't always the best places to go.  If there was some place that could help you out with that.  Well, congrats, you have come to the right place.  We are a #1 rated buyer in the area and we promise to take care of you like family.  Without our customer base we have nobody; you guys are the ones that make our company special.  We appreciate the business! This company was built with honest and integrity; blood and sweat came later of course.  We are reliable and dependable.  You can be sure that if you are doing business with us, we are the junk buyer in the area that will take care of you.  Our company is completely hassle free.  In 30 seconds or less we will telling you how much we will give you.  If you are happy with the offer, we will get you set up in the system.
Imagine if you will a place and not a place of unhappiness, but, a place where people can be people, you can be yourself.  No, I am not talking about Facebook, I am talking about the another place, a happy place, a place where candy flows like wine.  A place where you dip your hands into a chocolate river, and they come out all chocolaty, if that sounds good to you,  we can help you get to that place of comfort, because that's what we do.  We have buyers standing to take your call right now, so don't hesitate!  We can get you to that place of what I just described above.  Call us now for a free quote or fill out an online form and we will take care of you immediately.  Contact us right now!
Cash For Junk Cars
Call Now To Get A Quote